Check this video out about how to choose a carburetor for your motor from BAD *** Racing. Great article that goes into detail about choosing proper size of carb for your engine combination.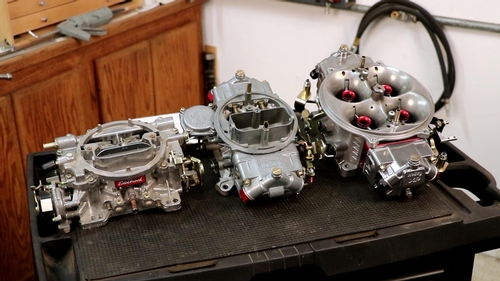 Choosing the right size carburetor is key for getting the performance you're looking for out of your engine. So many choices! 500, 600, 650, 750, 850, dual 4s, Dominators, and more!
So what are the things you need to know in order to choose the right size carb for your engine? Well, I'd literally have to write a book if I was going to write it all out... so to make it easier, just watch the video below and you'll find out!