My Bucket of rust. 73 Dart Sport 340 4spd project
Well, I have been working a deal on some very nice rust free front sheet metal for the car and it looks like it should be up here next week. I'll keep my fingers crossed. Now the only piece of sheet metal that I need is a rust free, dent free tail panel. Anyone have one that they will sell???? I will also be looking for a factory duel scoop for the car and that's about it body wise.
Here's the dart that I am getting all the parts off of;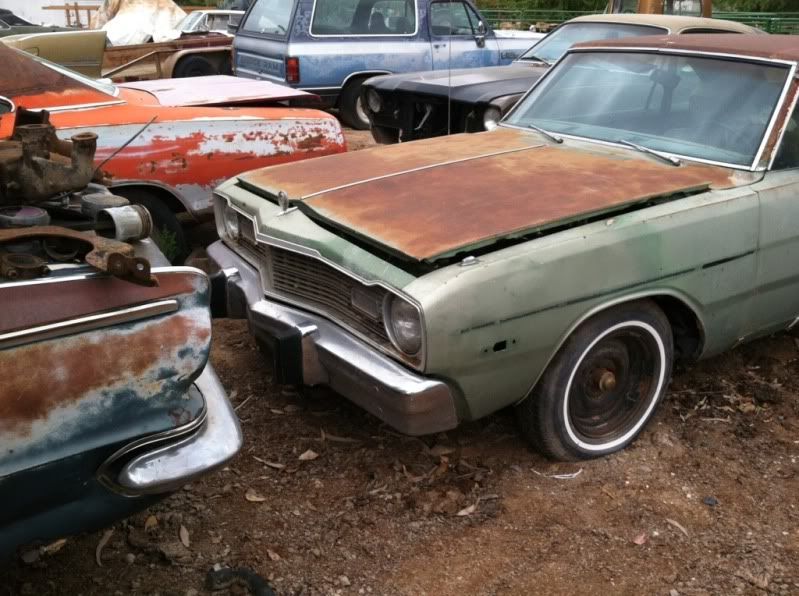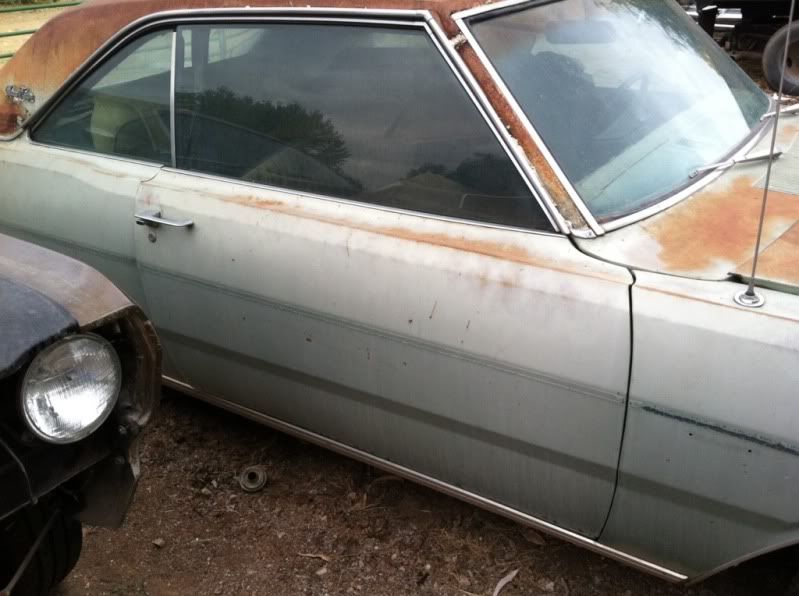 I am also getting the doors, grille, bumper, and hood along with a few other things.
The only sheet metal on this car that is going to be original to this car is the roof skin, cowl, most of the firewall, pass inner fender, pass floor pan, rear floor pans, and trunk floor. Wow!!! I should have scrapped this car.