Shade Tree Vintage Auto on YouTube
Joined

Nov 27, 2007
Messages

2,415
Reaction score

86
Location
As you may or may not know, I picked up this Duster a few weeks ago and have been really enjoying it. It needed a bit of work here and there, but over all is in really good condition with 53300 original miles (at purchase). It does have a 318 that has been rebuilt and uses 340 X heads along with a cam and a few other goodies. The trans had been rebuilt, but there was no kickdown installed. Before my roadtrip started, we installed a Loker kickdown and throttle cable kit. Looks really good, easy to adjust, however in order for the car to kick down, it has to be adjusted really tight and doesn't shift out of second till about 55mph even when your not on it. So that concerns me a little.
On Friday, I decided I was heading to Utah from Portland, OR for a little bit. So on Saturday, my friend John and I worked on it from 10 in the morning till 1:00 the next morning fixing some things that needed attention.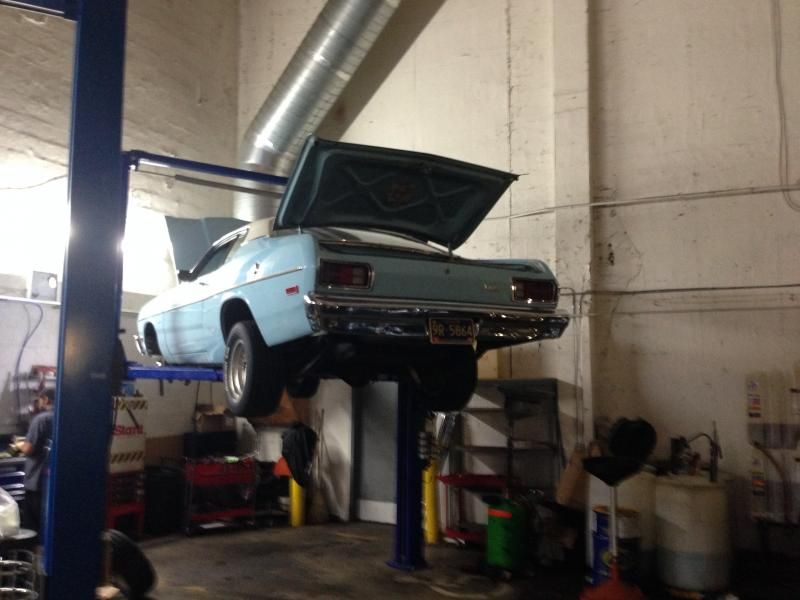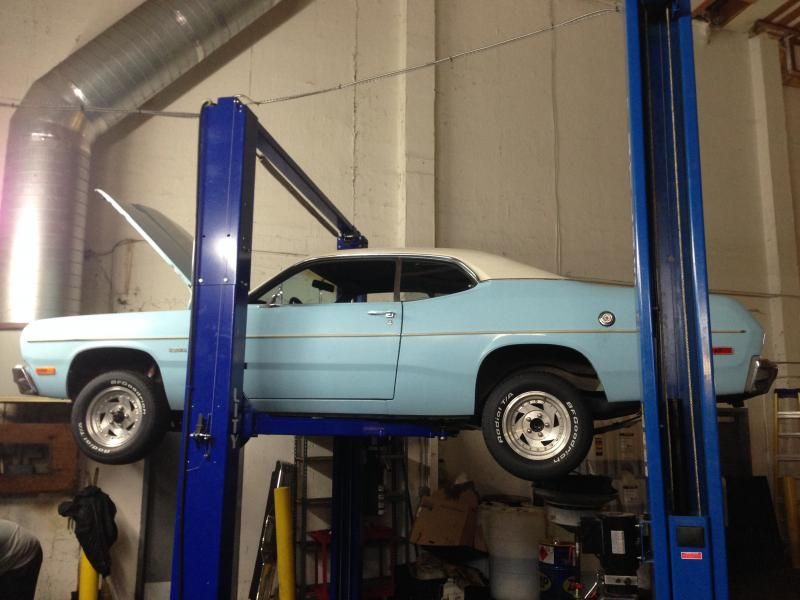 On Sunday, I left for an 800 mile drive straight through. The car ran great. I had no problems till Boise when one of the rear shocks blew and dropped the back of the car right on to the side wall of the brand new tires. It but a nice gouge in the tire, so I had to pull off the interstate and farmer fix it. Then I continued.
I decided to stay at my cousins house in Malad, ID since I was getting pretty tired, I did 725 miles in 12 hours. I will say that having short, loud exhaust on a long road trip is less than enjoyable. But otherwise it was a great first leg in the trip. Now to decide when and how to go home.