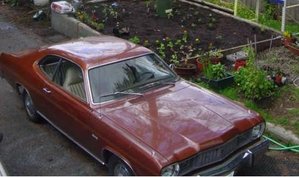 Hi,
First post on here but I've been trolling around for a few years and figured i'd finally tell my little story.
I've owned this '75 duster since about 2000, paid $700 for it
Above is a pic a few years old, everything seems original, except i'm not sure why everyone else's dusters have different grilles.
Over the years I've had various parts replaced tranny, dual exhaust, engine rebuild and whatever breaks down. Lately though, I've been wanting to give it a new color.
I am not going to rebuild this thing for the time, just hoping for a decent home paint job
Well I couldn't really do that without doing the interior as well.
Currently I have the carpet installed more or less: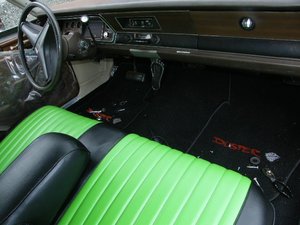 I am not too happy with the seat covers, the color is ok but they look nothing like original, and not exactly the style i wanted. Thats what you get for ordering them over the internet from the cheapest place possible.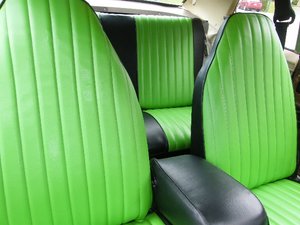 Here's some more pics of it's current state, partially stripped.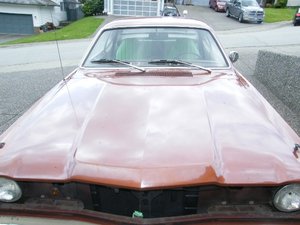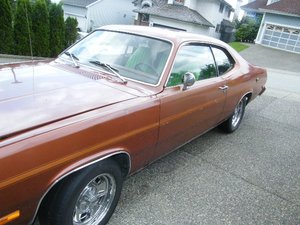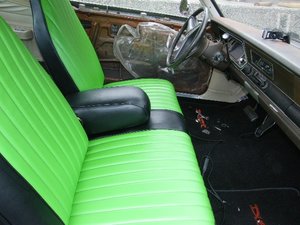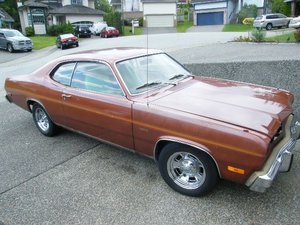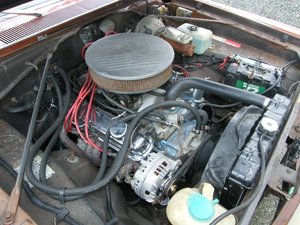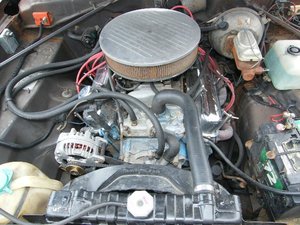 I also want to throw on a rear go spoiler and one of those dual snorkel scoops. The color will be a more or less match to the seats, green base and black hood.
I have owned and loved this car for a long time, but I don't have the knowledge, time or money to do the restore I would like. I figure this would be a perfect place to at least gain some of the knowledge needed to move forward.
For example, I want to paint the door panels, headliner etc. but haven't found a paint that works very well for this, any recommendations?
Is there a particular product i should be putting on the floor? I had to patch a few decent sized holes (didnt bother to take pics), and at my grandfather's suggestion used roofing patch as a sealer but I would take the carpets out again if anyone had some bright ideas.
Well that's about it for now, I will take some more pics as the process continues.
Also, I am very interested in parts for sale or decent websites, but keep in mind my budget is not unlimited
Most of all tho, I'd love some feedback as to what i'm doing wrong, or suggestions for relatively easy upgrades. The block is rebuilt but mostly stock parts with a new carb & manifold. One day I'd love to build a custom performance engine, but that may be a ways off yet.
Thanks all and happy fathers day!
-Grades