Shade Tree Vintage Auto on YouTube
Joined

Nov 27, 2007
Messages

2,415
Reaction score

86
Location
Hey everyone, its been a while since I was on here for many reasons. To those that have wondered, my back is doing much better, the surgery went well and I have lost 70 lbs since November. So things are really looking up. To make things even better, I have just picked up a really clean 74 Duster from eBay. It was local to me and I was able to pick it up and drive it home today. I really love it. I do have a few questions though;
Will the two piece seat belts out of a 73 work? mine are bad anyway, and I like the 73 style better.
Does anyone happen to have a template for the 73-74 twister duster hood scoops?
What years of head rests will work?
Now for what I know everyone likes, here are some photos.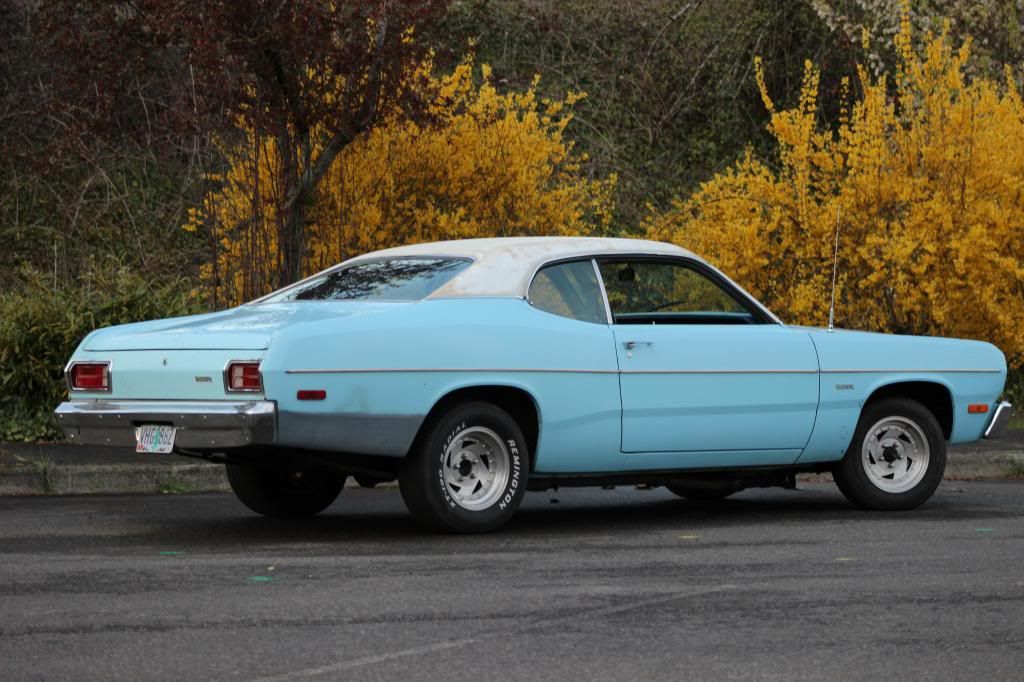 The car has a very strong 318 and 904. The odo shows 53000 miles and I do think its orig. due to the condition of the interior, driver door striker, lack of rust, etc... I also really like the full vinyl roof.
What do you think?