Shade Tree Vintage Auto on YouTube
Joined

Nov 27, 2007
Messages

2,415
Reaction score

86
Location
Well, I went to do a little photo shoot of my Duster today since the weather was perfect and the mountains looked beautiful. It was a perfect evening to do so. So I found a dirt road out in the middle of nowhere and I got situated. I took one, it looked good, but I wanted a little bit different angel. So I moved a little and took another pic and it looked great. I started walking to the other side to take a pic and noticed that I had the cops rolling up on me. Now I know that a lot of people will say that they won't just come bother you for nothing. Well, I was doing nothing. I was on a back road away from anyone. I was standing there with my camera and he decides that he needs to get all of my info and run my ID and whatever else they do. WHY?? I DID NOTHING!! It wasn't even a no trespassing area. I was on a public road. Well, I wanted to continue, but he just sat there. So I got in and drove away. Well, he started following me. As I am going down the road, another Sheriff is coming down the road towards me. What, Is my camera and car a threat? It's a slant six for hell sakes. I don't understand. Can we not even take pics of our own cars without being bothered?
Sorry for the rant. Here are the THREE pics I took.
Jeremy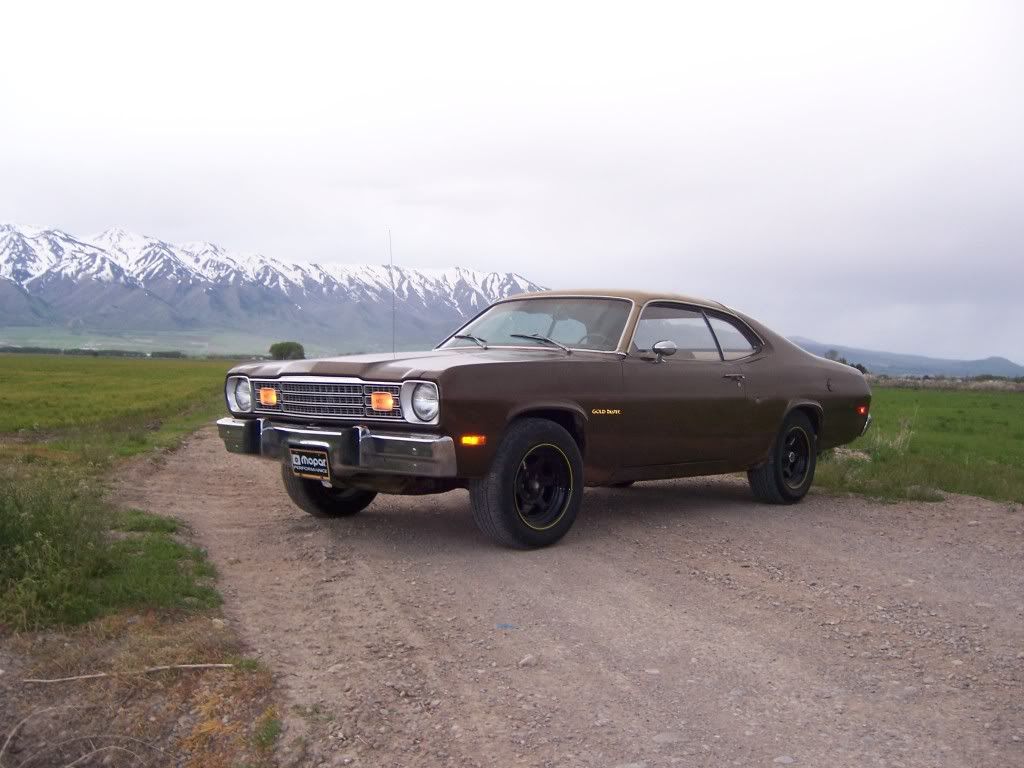 What do you all think anyway?